Don't Sweat It

Broken Air Conditioning System?
CALL US FOR AIR CONDITIONING REPAIR SERVICES IN ALLEN AND ENTIRE COLLIN COUNTY, TEXAS
Do you have a busted air conditioning unit? Do you need fast and effective furnace repair services? Whatever your HVAC needs are, you can turn to Aurora Mechanicals, Inc. in Allen and entire Collin County, Texas. We provide everything from heating system and air conditioning repair to water heater repair services.
Our technicians are HVAC experts you can depend on. Aurora Mechanicals can get to your home quickly and resolve the issues you're having with your HVAC system without delay.
Aurora Mechanicals is a Carrier and Trane authorized dealer, meaning you only get the best when you install a new HVAC system in your place. Plus, we can service or install HVAC systems of any make or model.
Get a quote on our HVAC services by calling us at 469-777-2288 right away.
Professional Team

Hire a dependable and versatile HVAC contractor
Based in Allen and entire Collin County, Texas, Aurora Mechanicals is proud to serve the entire Dallas Metroplex area. Our primary HVAC services include:
Air conditioning repair
Furnace repair
Garage heater installation
Water heater repair
Tankless water heater installation
Air purifier installation
If your air conditioning unit has stopped working in the middle of summer or you keep losing your hot water mid-shower, get a hold of Aurora Mechanicals, Inc. Reach out to us today for the fast and effective results you're looking for.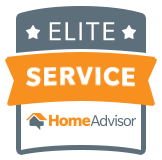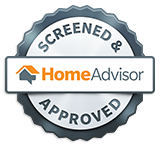 One stop company for all your mechanical needs

Let Aurora Mechanicals, Inc. upgrade your home
Aurora Mechanicals, Inc. is a dependable HVAC contractor, here to help you with timely repairs. Our team also offers installation services to make your life a little easier and a little more comfortable.
Enhance the convenience, safety and comfort of your home by hiring Aurora Mechanicals, Inc. to install a new fireplace, a garage heater, a tankless water heater or an air purifier. The experts at Aurora Mechanicals, Inc. will help you determine what upgrades are perfect for your home.
Contact us right now to begin improving the quality and comfort of your home.
Serving:
Dallas, Garland, Plano, Richardson, Allen, Fairview, McKinney, Frisco, Prosper, Celina, Denton, Carrollton, Lewisville, Flower Mound, The Colony, Parker, Lucas, Wylie